Adventure in the Deep South
All text and photos on this site, unless specified otherwise, are
© 2010, SouthernBackpacking.com
At this point there is a trail that follows the Bee Branch to your right. It is MANDATORY that you explore it. The Bee Branch Falls are a must see. The trail is not a hard hike, although at the time we went there were quite a few challenging blow downs to navigate around and through.

Along the way you will be treated to glimpses of the high canyon walls on either side of the Bee Branch, may rock overhangs and formation. At the Falls themselves you will find a giant tree. It is a hike that can not be properly expressed in words, and the pictures do not do it justice. It must be experienced.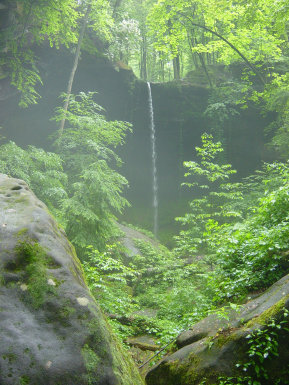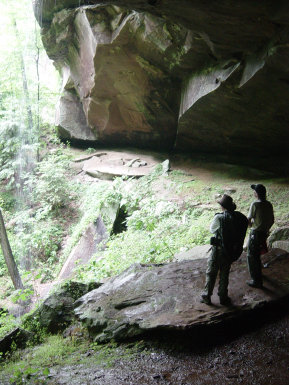 The Bee Branch Canyon area of the Sipsey Wilderness is a sample of everything that makes hiking in Alabama great. It contains waterfalls, caves, rock formations, and the beauty that only God himself could create.

There are several spots to camp back here, but please be kind to the area. Dont leave a trace.