Adventure in the Deep South
All text and photos on this site, unless specified otherwise, are
© 2010, SouthernBackpacking.com








Cumberland Island National Seashore (Cont.)
Wild life viewing is plentiful on the island including wild horses, dear, turkey, raccoons, armadillo, and one water moccasin. There are supposed to be gators on this island but we never saw any, and we did spend a good amount of time near water and bushwhacking through swamp and forest. Many of the trails on the north end of the island have not seen much use and it is easy to loose the trail, either someone with a good sense of direction or a gps system is a good idea if you plan to do a lot of hiking in this area.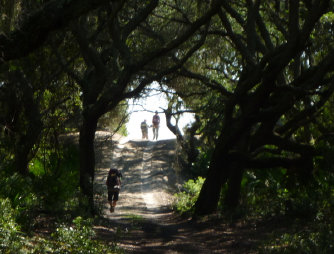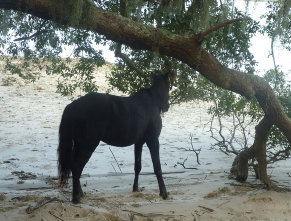 The south end of the island is more touristy, but still pretty nice, with ruins and historical building available to explore. If you are not quite into primitive camping but want to explore the island, camping at sea camp and renting a bike is always a good option. Also, Cumberland Island is very family friendly. There are no concessions on the island, not even a vending machine - everything you need you need to bring. And you pack out what you bring in.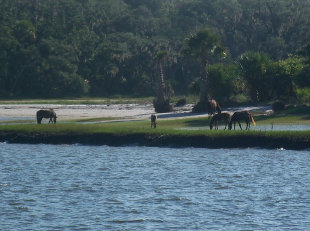 Over a 3 day camping trip we were able to log 11- 15 miles a day without repeating any trails and we still didn't get to see everything. Not to be missed is the beach at the very northern end of the island - don't try to walk the beach around the island from here - we tried, the area marked marsh on the map is just that and no matter how determined you are it is impassable. Unless you don't mind that stinky muck up to your knees.